JPSS, for information about studying in Japan's universities and graduate schools. > Search Japanese Universities in Chiba. > Edogawa University > Media and Communication
To Foreign Students Considering Studying in Edogawa University. JAPAN STUDY SUPPORT is a website jointly operated by The Asian Students Cultural Association and Benesse Corporation. It provides information about studying in Japan.
The website also provides detailed information about Edogawa University and its faculties of Media and Communication and Sociology. Take full advantage of the site to learn everything you would like to know about Edogawa University.
In addition, information for about 1,300 universities, graduate schools, two-year colleges, and vocational schools that accept foreign students is also posted.

Chiba / Private
江戸川大学

|

Edogawa University


Student life support
Center for International Exchange
The center provides support to international students for their studies and daily life at the university. If there is anything you do not understand or anything that worries you, please come and speak with us. Staff in charge of helping international students are on-hand to provide consultations for matters regarding students' daily lives.
Study Expenses Reduction Incentive Program
Edogawa University has established the following admission fee and facilities fee reduction programs to encourage privately-financed international students from a wide variety of countries to come and study with an advantage compared to general Japanese students.
1,229,000 yen for the first year (779,000 yen upon enrollment procedures, and 450,000 yen in October for the second semester)
1,023,000 yen per year for the 2nd year onwards (573,000 yen in April for the first semester, and 450,000 yen in October for the second semester)
Tuition Reduction Program
Students who fulfill criteria for their grades may apply by themselves for a reduction in second semester tuition.
Students can receive a waiver for 210,000 yen of the second semester tuition listed above (the payment amount for the second semester becomes 240,000 yen).
- Consultation is available regarding deferral of payment or payment in installments.
- There are no additional fees required for our enrollee notebook computer lending program.
A thorough Japanese language education
- First-year students have Japanese language as a required course held twice a week. Students aim to acquire JLPT level N2 proficiency by the end of their first year.
- All second-year students take the Japanese Language Proficiency Test (JLPT). Edogawa University pays the testing fees for students.
- Once a year, all international students take the J.TEST Test of Practical Japanese to objectively assess their language skills.
- Japanese language lessons are assigned according to students' abilities based on Japanese language test results (with kanji-user and non-kanji-user classes).
- Students with lower Japanese language test scores are provided with supplementary individual guidance (as extracurricular lessons).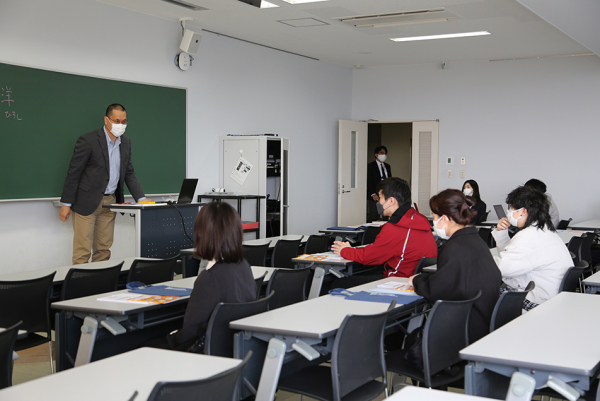 A welcome party is held for new international students in early April to help them build relationships with their classmates as well as with senior class members and faculty.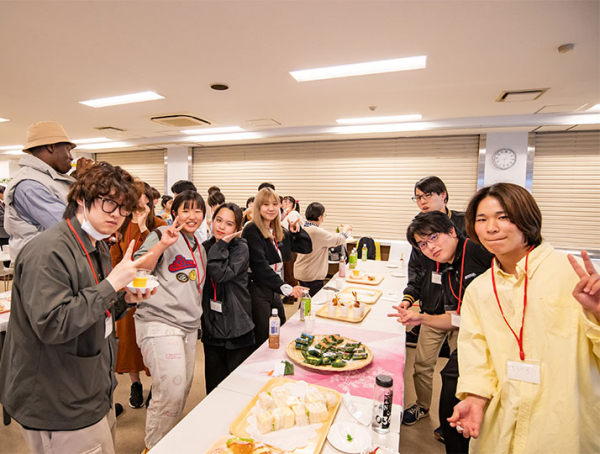 In November, international students go on a bus tour to experience Japan's sights and culture while building friendships with their fellow international students and university faculty and staff.
Recent viewing history of schools


---
Copyright(C) 1999-2019 The Asian Students Cultural Association & Benesse Corporation. All Right Reserved.