JPSS, for information about studying in Japan's universities and graduate schools. > Search Japanese Universities in Chiba. > Meikai University > Special Japanese Language Course
To Foreign Students Considering Studying in Meikai University. JAPAN STUDY SUPPORT is a website jointly operated by The Asian Students Cultural Association and Benesse Corporation. It provides information about studying in Japan.
The website also provides detailed information about Meikai University and its faculties of Special Japanese Language Course, Dentistry, Languages and Cultures, Economics, Real Estate Sciences, and Hospitality & Tourism Management. Take full advantage of the site to learn everything you would like to know about Meikai University.
In addition, information for about 1,300 universities, graduate schools, two-year colleges, and vocational schools that accept foreign students is also posted.

Chiba / Private
明海大学

|

Meikai University


Student life support
Grouping Small Classes by Skill Levels
In organizing small classes and grouping them according to the level of proficiency, specific, customized lessons suitable to every level have been created for efficient learning.
Admission on Recommendation
Students who are high achievers and have good class attitude are given a chance to apply for admission on recommendation to Meikai University.
Admission Fee Exemption for Continuing Students
If students advance to undergraduate or graduate courses in Meikai University after completing the special course, there is a system which grants exemption from paying the admission fee.
Cross-Cultural Exchange with Japanese Students
Interaction among students of Japanese Language Department at various events and activities expose international students to Japanese language and culture.
Scholarship System
As for scholarships, the "Toyoda Toyoko Scholarship" as well as the "Privately Financed International Student Study Grant Tuition" (the latter offered by the Japan Student Services Organization (JASSO) have been established to support students financially.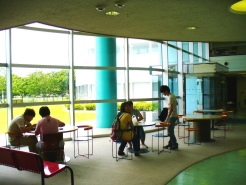 Student Interaction at the Lecture Building 2 Lobby
Experiencing authentic Japanese culture at the Tanabata Festival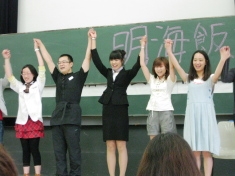 Demonstrating one's language study accomplishments at the Japanese Language Presentation and Exchange Event.
Recent viewing history of schools


---
Copyright(C) 1999-2017 The Asian Students Cultural Association & Benesse Corporation. All Right Reserved.