日本留學信息網站JPSS > 從沖繩縣的從研究生院來尋找留學之學校 > 沖縄科学技術大学院大学 > 博士課程
準備前往沖縄科学技術大学院大学留學的各位:由財團法人亞洲學生文化協會及倍楽生(倍樂生)股份有限公司共同營運的Japan Study Support是提供外國留學生日本留學資訊的網站。沖縄科学技術大学院大学博士課程等等,各研究科的詳細資訊都分別刊載在此網站。有需要沖縄科学技術大学院大学留學資訊的各位同學,請多多利用此網站查詢。另外,此網站上也有刊載約招收留學生的1300所大學、大學院、短大、專門學校等資訊。

沖繩縣 / 私立
沖縄科学技術大学院大学

|

Okinawa Institute of Science and Technology Graduate University (OIST)
博士課程

[Okinawa Institute of Science and Technology Graduate University] 2017 February Admissions Workshop - We are now accepting applications!

The next OIST Admissions Workshop will be held on February 14th-16th, 2017 (the actual PhD program starts from September 2017). Please refer to the information below and submit your application before the deadline.

2017 February Admissions Workshop:
- Application deadline for individuals who need visa to enter Japan: November 15th, 2016
- Application deadline for individuals who do not need visa to enter Japan: December 31st, 2016

Please contact admissions@oist.jp if you have any questions regarding the OIST PhD program or admissions.

We're looking forward to receiving your applications.

設施介紹指南
Cafeteria
OIST's café promotes the use of locally farmed ingredients for a healthy, delicious menu.The café includes a bakery which offers freshly-baked bread throughout the day, and the menu is prepared fresh onsite everyday.
Fitness Gym
The OIST gym, located in the Village Center, is open 24 hours a day, 7 days a week, year round. Any OIST employee or student or family member thereof who registers and attends a training session can use treadmills, elliptical trainers, spin bikes, weight machines, free weights, exercise mats, and other resources.
Health Center
The Health Center, located in the Center Building, manages regular employee and student health exams, including special health screening for research personnel and influenza vaccinations for all OIST members. The center also provides first-aid and health consultation during work hours and events.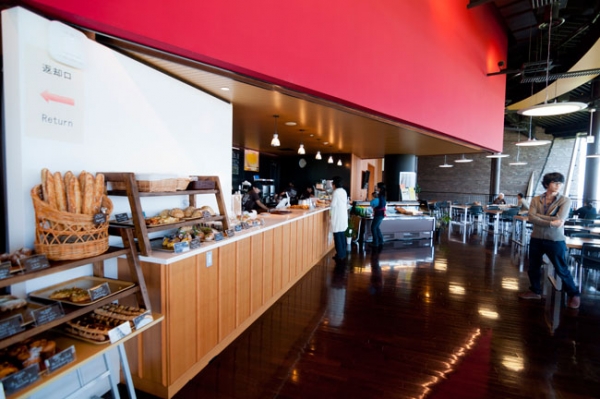 OIST's café, "kaito+" sells freshly made bakery products and coffee. It's a popular venue to sit and chat for people from both in and out of OIST.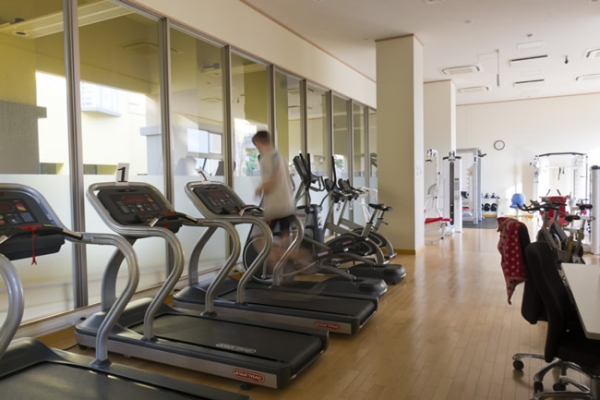 In additional to fitness center, there are also various active student groups that practice Capoeira, Yoga, and many other sports activities.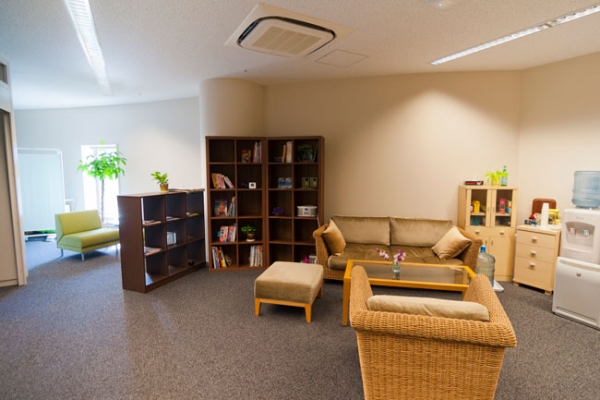 OIST Health Clinic is staffed by a bilingual doctor and nurse to provide basic medical services to OIST members and their families living on and off campus.
---
---
Copyright(C) 1999-2017 The Asian Students Cultural Association & Benesse Corporation. All Right Reserved.