Trang thông tin về du học đại học,cao học tại Nhật JPSS > Tìm nơi du học từ Tokyo Đại học > Trường Đại học Teikyo > Liberal Arts
Dành cho các bạn đang có dự định du học trường Trường Đại học Teikyo. JAPAN STUDY SUPPORT là trang thông tin về du học Nhật Bản dành cho du học sinh nước ngoài, được đồng vận hành bởi Hiệp hội Asia Gakusei Bunka và Công ty cổ phần Benesse Corporation. Trang này đăng các thông tin Ngành Liberal ArtshoặcNgành EconomicshoặcNgành LawhoặcNgành Khoa Công học và Khoa học tự nhiênhoặcNgành Foreign LanguagehoặcNgành EducationhoặcNgành The Japanese Language CoursehoặcNgành MedicinehoặcNgành Pharma-SciencehoặcNgành Medical TechnologyhoặcNgành Fukuoka Medical Technology của Trường Đại học Teikyo cũng như thông tin chi tiết về từng ngành học, nên nếu bạn đang tìm hiểu thông tin du học liên quan tới Trường Đại học Teikyo thì hãy sử dụng trang web này.Ngoài ra còn có cả thông tin của khoảng 1.300 trường đại học, cao học, trường đại học ngắn hạn, trường chuyên môn đang tiếp nhận du học sinh.

Thông tin ngành học
An educational environment dedicated to the acquisition of a broad range of knowledge and practical skills
Research in the Faculty of Liberal Arts does not focus solely on letters, but includes a wide range of studies in fields such as history and behavioral psychology. Study in the faculty also includes novel, interdisciplinary approaches that cross over multiple fields, such as the humanities and sociology. Contemporary issues are examined through contexts of space and time, considering both classical and modern views with a broad perspective for the empowerment and education of students.
An open curriculum provides a wide range of study opportunities that transcend the boundaries of faculties and departments.
One distinguishing feature of Teikyo University is the flexibility given to its students to study in fields of their interest outside of their faculty or department. Many of the classes offered in the Faculties of Economics, Law, Liberal Arts, Language Studies, and Education as well as the Junior College at the Hachioji Campus may be taken by any student as an elective course, and up to 34 credits acquired in this way can be applied to graduation requirements.
Faculty of Liberal Arts homepage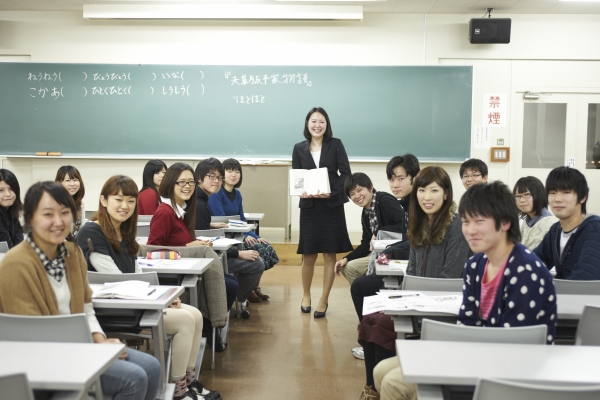 A lecture for learning the unique qualities of Japanese culture through film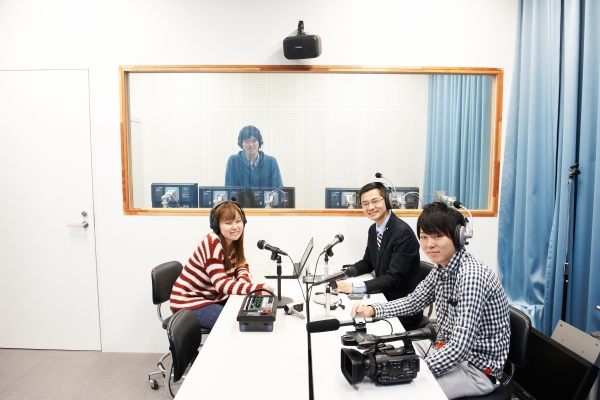 Media contents creation practice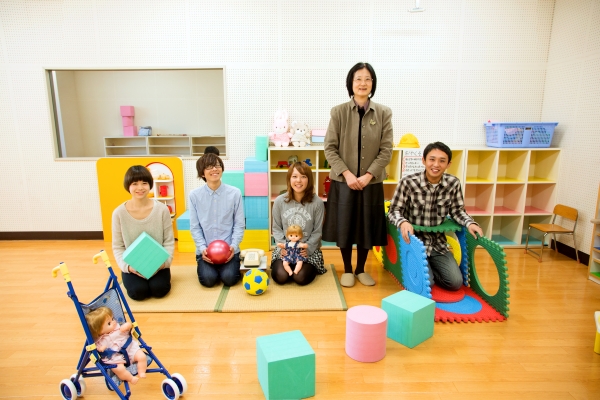 The Department of Psychology is equipped with a monitoring room.

Thông tin Du học sinh của trường (theo niên khóa)
2017

Danh sách các khoa
Department of Japanese Cultures
Study deeply into the structures of Japan's culture, past and present
A variety of topics concerning Japan's culture are covered starting at an introductory level, including philosophy, literature, society, film, religion, and public discourse. The Department of Japanese Cultures is known for its uniquely-structured classes that deeply pursue the eternal question of "What makes Japanese people Japanese?"
http://www.teikyo-u.ac.jp/english/academics/undergraduate/liberal/japanese.html
Department of History
Bringing together the past and present to find a richer way of life for the future
Students can choose from among 6 courses to match their interests: Japanese History, Eastern History, Western History, Geology, Anthropology, and Art History and Cultural Heritage. Each course features its own lectures, classes, practical work, and readings that combine to provide in-depth, specialized study in each field. Unique courses that cover topics such as histories of regional cultures, ancient literature, the history of art, women's history, and history of the family address modern needs for historical studies.
http://www.teikyo-u.ac.jp/english/academics/undergraduate/liberal/history.html
Department of Sociology
Freely studying the societies of today while envisioning and predicting societies to come
Students will acquire the fundamental theories and research methods required to analyze and understand societies, cultures, and peoples. They will learn to identify specific social issues facing modern society as well as the specialized knowledge required to find solutions for them. Through a broad range of practical learning and career education courses, students will develop and improve their practical social and professional skills.
http://www.teikyo-u.ac.jp/english/academics/undergraduate/liberal/sociology.html
Department of Psychology
Learning the fundamentals of psychology along with strong professional abilities including clinical psychology
After study in the fundamentals of psychology, students choose a course of specialization from their third year onwards. A full complement of laboratories and facilities, including a monitoring room for observing behavioral development, provide valuable learning opportunities.
[Basic Course]
This course looks at how people obtain information (sensory and cognitive) about their external environment, which then informs their behavior, and how experiences modify behaviors (through learning and memory).
[Developmental Course]
This course considers the various phases of people's lives, researching the developmental aspects of behavior and cognition, socialization processes, and the possibilities of educational and supportive approaches.
[Social Psychology Course]
In this course, comprehensive research considers social behavior from the micro-level (such as interpersonal attraction and attitudes) to the macro-level (such as crowd behavior and consumption behavior).
http://www.teikyo-u.ac.jp/english/academics/undergraduate/liberal/psychology.html
Danh sách các trường đã xem gần đây
---




For what kinds of purpose did you choose the school and the faculty of now?
---
Copyright(C) 1999-2017 The Asian Students Cultural Association & Benesse Corporation. All Right Reserved.