일본 유학 정보 사이트JPSS > 후쿠오카현의 대학에서 유학지를 찾기 > 규슈대학 > Global 30 Program (Bioresource and Bioenvironment: Undergraduate)
규슈대학 유학을 생각하고 계시는 분들께 JAPAN STUDY SUPPORT는 재단법인 아시아학생문화협회와 주식회사 베네세코퍼레이션이 공동운영하고 있는 외국인 유학생을 위한 일본유학정보 사이트입니다. 규슈대학 Global 30 Program (Engineering: Undergraduate) 학부및Global 30 Program (Bioresource and Bioenvironment: Undergraduate) 학부및Letters 학부및Education 학부및Law 학부및Economics 학부및Sciences 학부및Medicine 학부및Dentistry 학부및Pharmaceutical Sciences 학부및Engineering 학부및Agriculture 학부및Design 학부및Interdisciplinary Science and Innovation 학부 등 학부 별 상세 정보도 게재하고 있기 때문에, 규슈대학 관한 유학정보를 찾고 계시는 분들은 꼭 이용해 보시기 바랍니다. 이 외에도 외국인 유학생을 모집을 하고 있는 1,300여 개의 대학・대학원・단기대학・전문학교의 정보도 게재하고ㅇ 있습니다.

후쿠오카현 / 국립
규슈대학

|

九州大学

|

Kyushu University
현재 선택하신 언어로는 정보를 제공하고 있지 않습니다. 다른 언어로 열람해 주시기 바랍니다.
일본어로 정보를 열람
영어로 정보를 열람
Global 30 Program (Bioresource and Bioenvironment: Undergraduate)
【Kyushu Univ.】Accepting Applications for International Undergraduate Programs
We are now accepting applications for IUPE (International Undergraduate Programs in English), admission in fall 2017.
【Application Period】
From January 6th to January 27th
For more details, please check each application procedure below.
https://goo.gl/5fklnK
【九州大学】学士課程国際コース出願受付開始!

農学部・工学部の国際コース(2017年10月入学)が出願受付を開始しました。
【出願期間】
2017年1月6日から1月27日まで
詳細はhttps://goo.gl/5fklnKをご覧ください。

학부정보
Department of Bioresource and Bioenvironment
http://www.isc.kyushu-u.ac.jp/g30/programs-a.html
The mission of the Department of Bioresource and Bioenvironment is to accumulate the knowledge and wisdom required to answer these challenges through the study of life, water, the soil, forests, and the earth, and to share that knowledge, passing it on to future generations as a common asset of humankind in such a way that it can be used to provide an affluent coexistence for both humanity and the global environment at the same time.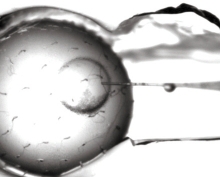 International Undergraduate Program in Bioresource and Bioenvironment
This program is geared toward the current, real-world issues on life sciencesenvironmental sustainability, and policy and economic development. Students enrolled in this program will be part of a Faculty with a multidisciplinary nature, boasting 90 years of tradition and experience in research and education, not just locally but in the global stage as well. Being multidisciplinary, this program covers both natural and social sciences, and students may choose to specialize in: (1) Bioresource Production, Engineering and Economics; (2) Applied Biosciences and Biotechnology; (3) Animal Resources; and (4) Forestry and Forest Products. With the pool of experts that we have, we are able to guide the students as they do research in areas like crop science, marine science, animal science, forestry, environmental science and engineering, molecular bioscience and biotechnology, food science, bioresource and bioenvironmental economics, policy and management, and many others. We are confident that as students graduate and leave the university, they will be well prepared and equipped to face the issues in the contemporary world or to continue for further studies.

For more information, visit: www.agr.kyushu-u.ac.jp/english/international/
최근 본 학교 일람
---


---
Copyright(C) 1999-2017 The Asian Students Cultural Association & Benesse Corporation. All Right Reserved.