JPSS, Informasi universitas dan pasca sarjana di Jepang > Mencari tempat belajar sekolah dari Tokyo Universitas > Rikkyo University > Community and Human Services
Bagi Anda yang ingin melanjutkan studi ke Rikkyo University. JAPAN STUDY SUPPORT merupakan situs informasi studi di Jepang untuk para pelajar/mahasiswa(i) mancanegara yang dikelola bersama oleh The Asian Students Cultural Association (ABK) dan Benesse Corp. Kami menyediakan informasi rinci per fakultas, termasuk Fakultas ArtsatauFakultas EconomicsatauFakultas ScienceatauFakultas SociologyatauFakultas Law and PoliticsatauFakultas TourismatauFakultas Community and Human ServicesatauFakultas Contemporary PsychologyatauFakultas BusinessatauFakultas Intercultural Communication, Rikkyo University. Bagi yang mencari informasi melanjutkan studi ke Rikkyo University, silakan memanfaatkannya. Selain itu, kami juga menyediakan informasi sekitar 1300 universitas, pascasarjana, universitas yunior, akademi kejuruan yang siap menerima mahasiswa(i) mancanegara.
Informasi ini tidak tersedia dalam bahasa yang anda pilih.Silakan pilih bahasa lain.
Informasi dalam bahasa Jepang
Informasi dalam bahasa Inggris
Community and Human Services
【RIKKYO UNIVERSITY ON-LINE APPLICATION BEGINS!】
Rikkyo University will introduce the new on-line application system in the entrance examination for international students for the academic year 2017/18.

The on-line application period for the admission in the academic year 2017/18 (for the selection by paper screening) is from Friday, November 4, to Friday, November 18. The interested applicants are advised to check on the link below for submitting their applications.
https://rikkyo.applyjapan.com/

The applicants are required to submit the additional documents by mail before the deadline of Thursday, November 24, after they finish the on-line application. Please note that the on-line application itself does not complete the entire application procedure.

Panduan fasilitas
Niiza Library
On the second floor of the Niiza Library, Shiori ("Niiza Library Learning Commons") was opened in 2012, providing three types of areas to accommodate different styles of group learning.
School Bus
School bus service is available from Shiki station on Tobu Tojo Line and Niiza station on JR Musashino Line to Niiza campus.

As for the bus schedule, please refer to the University's homepage for further information (in Japanese).

http://www.rikkyo.ac.jp/access/niiza/schoolbus/

Chapel
Since Rikkyo University emphasizes the importance of "the education based on Christian values," it operates the university chapels in both Ikebukuro and Niiza campuses. The chapels offer daily prayer services as well as special mass for anniversaries. Various social activities are also organized by the chapels, including concerts, seminars and summer camps.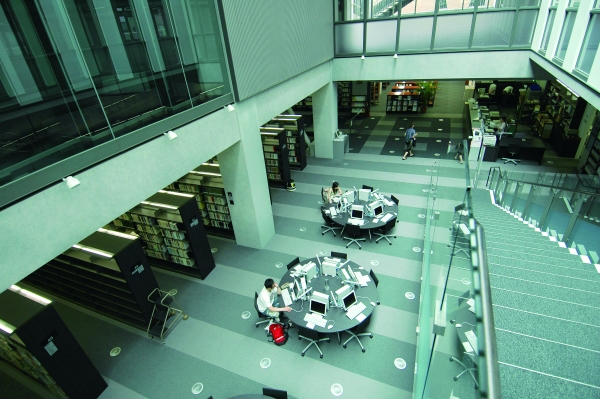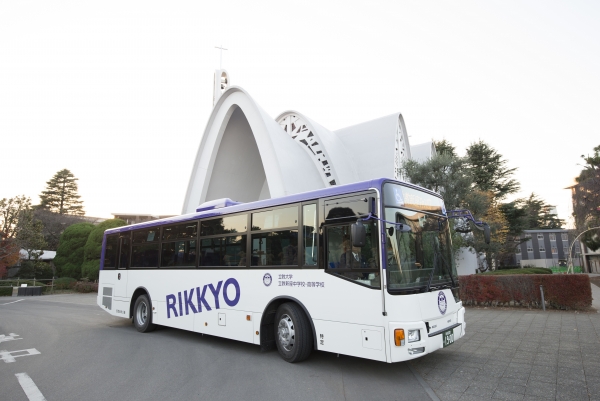 Rikkyo Gakuin St.Paul's Chapel(Niiza campus)
Daftar sekolah yang terakhir diliat
---


---
Copyright(C) 1999-2017 The Asian Students Cultural Association & Benesse Corporation. All Right Reserved.