JPSS, Informasi universitas dan pasca sarjana di Jepang > Mencari tempat belajar sekolah dari Tokyo Universitas > Universitas Musashino > Engineering
Bagi Anda yang ingin melanjutkan studi ke Universitas Musashino. JAPAN STUDY SUPPORT merupakan situs informasi studi di Jepang untuk para pelajar/mahasiswa(i) mancanegara yang dikelola bersama oleh The Asian Students Cultural Association (ABK) dan Benesse Corp. Kami menyediakan informasi rinci per fakultas, termasuk Fakultas Fakultas GlobalatauFakultas EconomicsatauFakultas LiteratureatauFakultas Human SciencesatauFakultas LawatauFakultas Engineering, Universitas Musashino. Bagi yang mencari informasi melanjutkan studi ke Universitas Musashino, silakan memanfaatkannya. Selain itu, kami juga menyediakan informasi sekitar 1300 universitas, pascasarjana, universitas yunior, akademi kejuruan yang siap menerima mahasiswa(i) mancanegara.
Informasi ini tidak tersedia dalam bahasa yang anda pilih.Silakan pilih bahasa lain.
Informasi dalam bahasa Jepang
Informasi dalam bahasa Inggris

Panduan fasilitas
Ariake Campus
The Ariake Campus was opened in April 2012 in the Ariake area of Tokyo's Odaiba district. Close to Kasumigaseki, where most of Japan's cabinet ministries are located, Marunouchi, with its mass of major company head offices, and the central hub and gateway to the skies, Narita Airport, the area truly is a center for accumulating information from around the globe. The environmentally-friendly campus facilities were also designed with the latest earthquake countermeasures in mind.
Musashino Campus
Set in Musashino, an area rich in history and tradition that is also the birthplace of numerous literary works, the Musashino Campus is surrounded in nature, making for a clam and serene atmosphere in which students can use the latest practical-training and library facilities. The closest station is Kichijouji – also the area of Tokyo voted as the No.1 place people want to live.
Free On-Campus Wifi
All current students can access the free Wifi 'MU-NET', making it possible to smoothly access their own personal computers, tablets and smartphones anywhere on campus.
The Ariake Campus was established in 2012 and is located near the Tokyo Waterfront City, an area that is gaining a lot of attention as a match center for the 2020 Tokyo Olympics.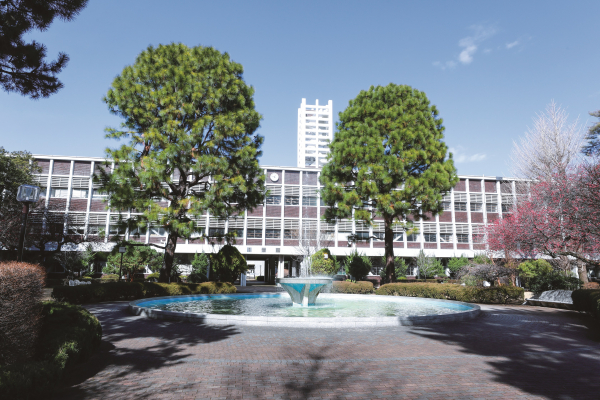 The birthplace of Musashino University. A beautiful campus surrounded in lush greenery and set in a truly academic part of Tokyo.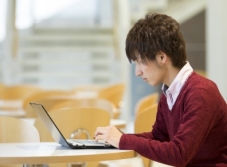 Students can use their laptops and tablets to access the free internet from within the classrooms, the cafeteria, and all around campus.
Daftar sekolah yang terakhir diliat
---




For what kinds of purpose did you choose the school and the faculty of now?
---
Copyright(C) 1999-2017 The Asian Students Cultural Association & Benesse Corporation. All Right Reserved.