JPSS, Informasi universitas dan pasca sarjana di Jepang > Mencari tempat belajar sekolah dari Okayama Pasca sarjana > Okayama University > Medicine, Dentistry and Pharmaceutical Sciences
Bagi Anda yang ingin melanjutkan ke studi ke Okayama University. JAPAN STUDY SUPPORT merupakan situs informasi studi di Jepang untuk para pelajar/mahasiswa(i) mancanegara yang dikelola bersama oleh The Asian Students Cultural Association (ABK) dan Benesse Corp. Kami menyediakan informasi rinci per jurusan riset, termasuk Humanities and Social SciencesatauNatural Science and TechnologyatauMedicine, Dentistry and Pharmaceutical SciencesatauEnvironmental and Life ScienceatauEducationatauHealth SciencesatauLaw pada Okayama University. Bagi yang ingin mencari informasi studi di Okayama University, silakan memanfaatkannya. Selain itu, kami juga menyediakan informasi sekitar 1300 universitas, pascasarjana, universitas yunior, akademi kejuruan yang siap menerima mahasiswa(i) mancanegara.

Okayama / Sekolah negeri
岡山大学

|

Okayama University
Informasi ini tidak tersedia dalam bahasa yang anda pilih.Silakan pilih bahasa lain.
Informasi dalam bahasa Jepang
Informasi dalam bahasa Inggris

Panduan fasilitas
University Library (Shikata Branch)
Okayama University's library is held in 3 buildings: the Central Library on the Tsushima campus and the Shikata Branch on the Shikata campus, both in Okayama City, and the branch at the Institute of Plant Science and Resources in Kurashiki City. Each branch provides services that extend beyond the needs of each campus or the university, broadly supporting local communities and other educational and research institutions as well. Electronic library services are provided through a website, with digitized versions of university publications and image collections, approximately 20,000 electronic journals (including free publications), 25 types of databases, and the sharing of faculty research achievements (the academic results depository) providing a wide-range of functional access to information.
http://www.lib.okayama-u.ac.jp/shikatalib/index.html
The Shikata Branch of the university library was renovated recently. The west side of the building has been fully-covered in glass, which reflects Junko Fukutake Hall across from it. The renovation increased the number of reading rooms and added new facilities to renew the building's spaces and make it more comfortable. The building is designed to accommodate both individuals and groups and various learning styles.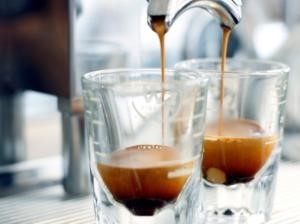 [Cafe Onsaya - Shikata Branch, 1st floor]
The cafe provides a space for relaxation before or after a study session.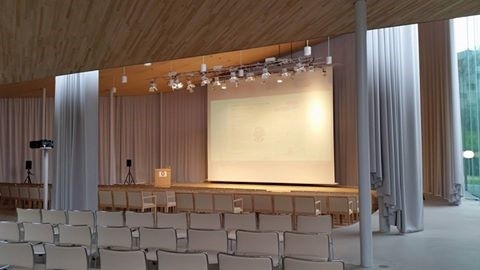 [Junko Fukutake Hall]
Junko Fukutake Hall (referred to by students as "J-Hall") was built on the Shikata campus through a donation by Junko Fukutake, Vice Chair of the Fukutake Education and Culture Foundation. The building was designed by the architectural firm SANAA, recipients of the Pritzker Prize (considered the Nobel Prize of architectural achievements) and the creators of other buildings such as the Louvre-Lens art museum in France.
Daftar sekolah yang terakhir diliat
---


---
Copyright(C) 1999-2017 The Asian Students Cultural Association & Benesse Corporation. All Right Reserved.