From the basic level to the level corresponding to research at graduate schools, the Japanese language education for each level is practiced!
The helpful teachers of rich individualities certainly enhance your Japanese abilities by the class composition for wide range of Japanese proficiency from N5 holders of JLPT to applicants of graduate schools. There are "General Japanese Course" to study Japanese comprehensively, and "Graduate School Course" to enhance abilities for entrance examinations and research of graduate schools. According to results of replacement tests at the admission and every beginning of semesters, the course and the levels are decided. In principle, you finish a level for a semester, and you are promoted to the next level.
The enrollments from half a year to 2 years are possible at JALP!
In principle, term of Japanese Language Program (JALP) for foreign students is 1 year, and a completion certificate is issued if predetermined conditions are fulfilled. On other occasions, it is possible to take only the level authorization by registering per a semester. In General Japanese Course, there are classes of the Beginner Level N4, First Intermediate N3, Second Intermediate N2, First Advanced N1, and Second Advanced N1S. For applicants of graduate schools, there is Graduate School Course as the final brush-up. Tuition fee is 295,000 yen for a semester, and fees of enrollment and insurance are required in addition to it.
There is Graduate School Course!
Graduate School Course is for students who hold N1 of JLPT and aim to enter graduate schools. You must take following lessons; Technical Reading (thesis, essay / reports / books), Technical Expression (vocabulary, grammar, style of writing, composition), Technical Writing (reports, resumes / research design / research reports), Technical Listening (lectures / news / broadcasting), Technical Oral Expression (debates / communication skills / presentations)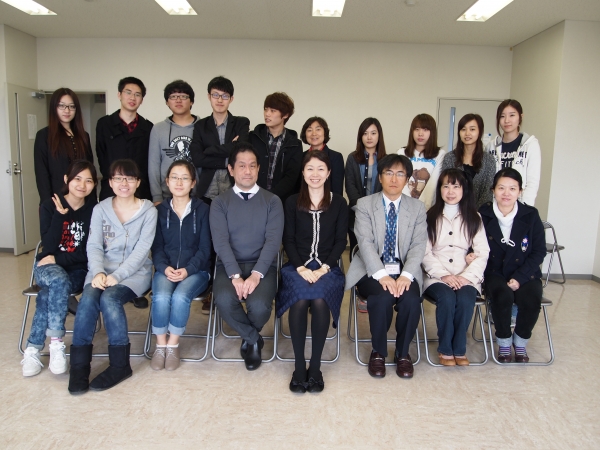 Japanese Language Program (JALP) for foreign students has special teachers for each class.
General Japanese Course to study Japanese language according to various levels.
Graduate School Course to conduct careful and fine lessons in small groups.